This made me laugh. Glad I'm not cooking the turkey this year!
Our collective assignments this year were to bring wine (Himself) and make a kid-friendly dessert (me.) With the able assistance of Petunia, I made a big tray of these yesterday.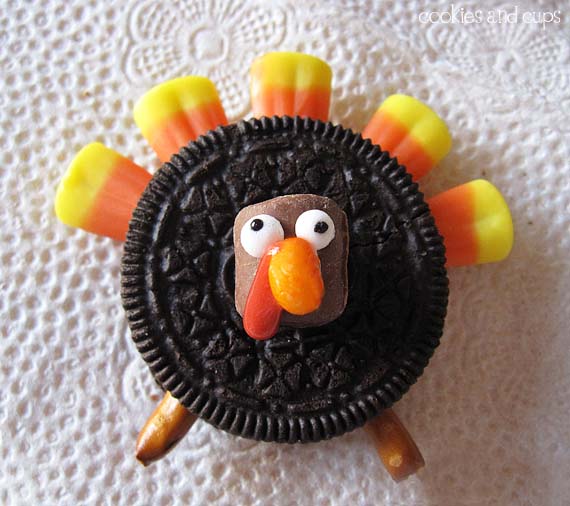 Happy Thanksgiving from my house full of turkeys!